Messages for October 1998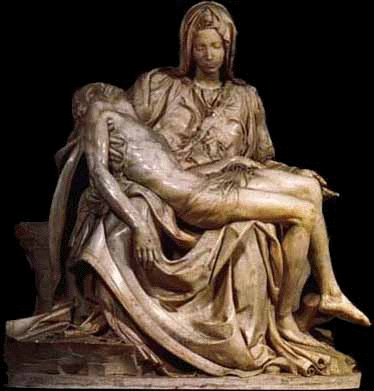 October 12, 1998 - Columbus Day
Mary said: "My precious children, I cry tears of joy to see my faithful few continue in prayer and continue in heeding my messages. I cry tears of sorrow for those of my children who have NOT LISTENED, my faithful few. That is why I ask you to please increase your prayers. Please my children, continue to talk to your brothers and sisters who you know are not under my Mantle, who you know have not allowed me to take them to my Son.
My children my 'boating' is in our Lord, for my Son, Jesus, was brought into the world by the Will of our Father through the power of the Holy Spirit, and this, your lowly handmaid. My children, it is through your allowing me to take you to my Son that you will not suffer such great sorrow or sufferings, for I, your Mother, will be with you every step of the way protecting you, my children, with my Mantle, my Mantle of Love.
Let all your brothers and sisters know, who do not pray the holy Rosary, to START. For it is through this simple prayer that the claws of Satan will be lifted from you and my Adversary knows that this simple prayer will ultimately DEFEAT him.
My children, do not stand outside my Mantle, please come in, my children, that I may hold you close to my Immaculate Heart.
There is darkness all around my children, and darkness chooses to swallow you up when you do not pray, when you choose to go about in the world, as if tomorrow will always come.
My Son and our Father do not ask you too much, my children, but to spend a few moments of your day in conversation with our Lord, the One who created you and the One to Whom we all must return. But it is your choice, my precious ones.
TALK to me, my children, talk to me of your fears, and your joys, and your sufferings, and your sorrows. Ask for my help from your HEART, my children, and I, as your Mother, will aid you through the MANY graces that I have to give you.
Although there is darkness all around and there will be many who will feel helplessness and hopelessness, you, my faithful few, will have great joy in these days ahead.
BELIEVE that your Mother has come for your children for if you believe, my children, you will receive ALL blessings.
I thank you, my precious ones, for being here this night."
October 19, 1998 (Feast of Issac Jogues and John de Brebeuf and companions)
St. Patrick Cathedral
Mary said: "Praised and blessed be the Name of my Son, Jesus!
My dear children, I am joyful to see you here once again in this, our most beautiful home. Remember, my children, continuous prayer is so important, especially NOW."
Jesus said: "Come, my beloved, to the refreshing waters of your youth. Drink of the fountain of everlasting Life. Rest in Our Hearts of Peace, Love, and joy.
Your merciful Father Who sees all things, will reward you for your faithfulness. Your world depends on how you LOVE!"
Mary said: "Thank you, my children for being here this evening."
Bondage prayer mentioned in the Teresa Whitt message of October 26, 1998
(excerpt)
"...Precious children, believe that you will be rewarded greatly for your faithfulness, for I your Mother, have called each one of you, as I have told you before, to pray unceasingly, my children, the very special prayer that I have given to you, the Prayer for Those in Bondage. Pray this prayer in conjunction with praying the holy Rosary every day, and you will continue to see the hardness of hearts turn soft and loving...."
PRAYER FOR THOSE IN BONDAGE
Forgive them Lord, forgive them,
For they do not know what they do.
Please, Father in Heaven, with all your Love and Mercy, We plead for our brothers and sisters Who are in bondage and held captive at this time.
Please Father, give them only a few seconds of clear vision
To see You
And love You
Without the deceptions of this world
And the lies that Satan uses to blind us,
That our brothers and sisters may have a chance of saying "yes" to You Just as Our Blessed Mother did;
That they may have a chance of being in paradise with You.
And, Lord, create in them a new heart,
Worthy of this paradise.
Amen.
<![if !supportEmptyParas]> <![endif]>